MEP-Live these are: Mario Scheufler, Michael Ernesto Schmitt und Peter Wei­gerding
In ori­ginal line-up (guitar, guitar/bass and cajon/percussion) unplugged the
classics from rock, pop, country and blues. Live, authentic and above all with a lot of
enthu­siasm for the music. Well-known titles with their own style.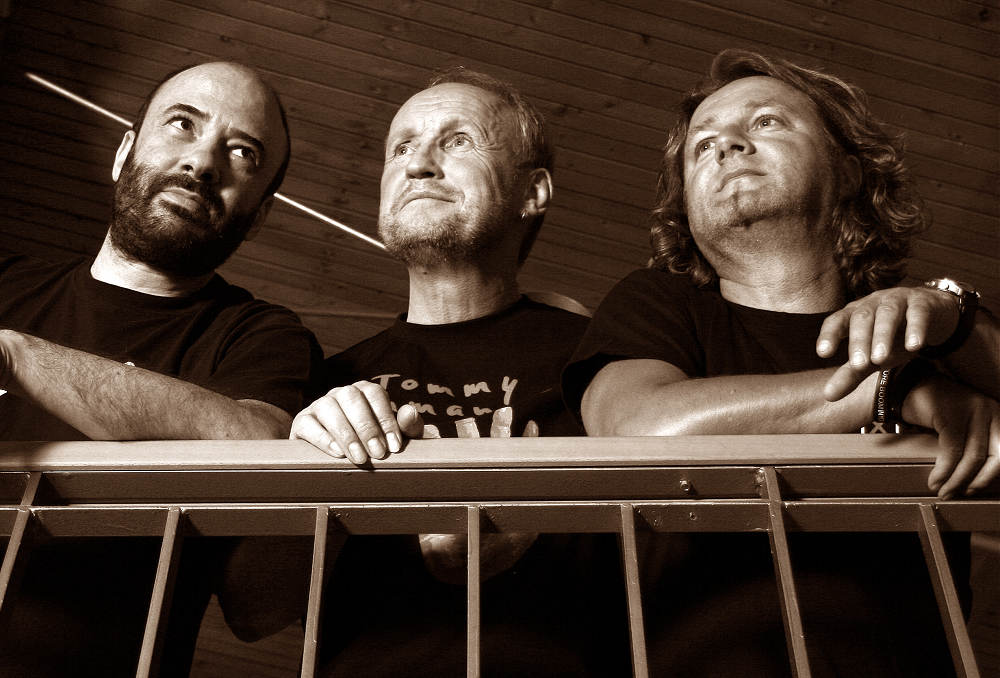 The 3 tho­roughbred musi­cians with many years of expe­rience offer handmade live music at its best on 10 strings — i.e. 2 guitars and per­cussion, paired with flawless poly­phonic singing. MEP-Live has been on tour with this concept for 6 years now. There is hardly a stage in the Saar/Pfalz region on which the trio has not played.
Uncon­ven­tional — acousti­cally con­vincing and not a bit boring. A band that makes you want to sit in the front row.
MEP-Live presents an exciting journey through the dif­ferent genres and decades at every concert. Ballads alter­nating with rock songs, oldies fol­lowed by current hits — boredom is impos­sible. Inte­resting arran­ge­ments, changing instru­ments and vocal expe­ri­ments provide the desired AHA effect. No play­backs, midi­files, samples or loops, com­puters or other tricks — real and honest live music. At MEP-Live, you can not only hear every note, you can also see it!