The Attrac­tions in the Event Area
On the grounds of the Tri­berger Weih­nachts­zauber you will find numerous dif­ferent attrac­tions.
On this page you will find the exact attrac­tions and further infor­mation about them.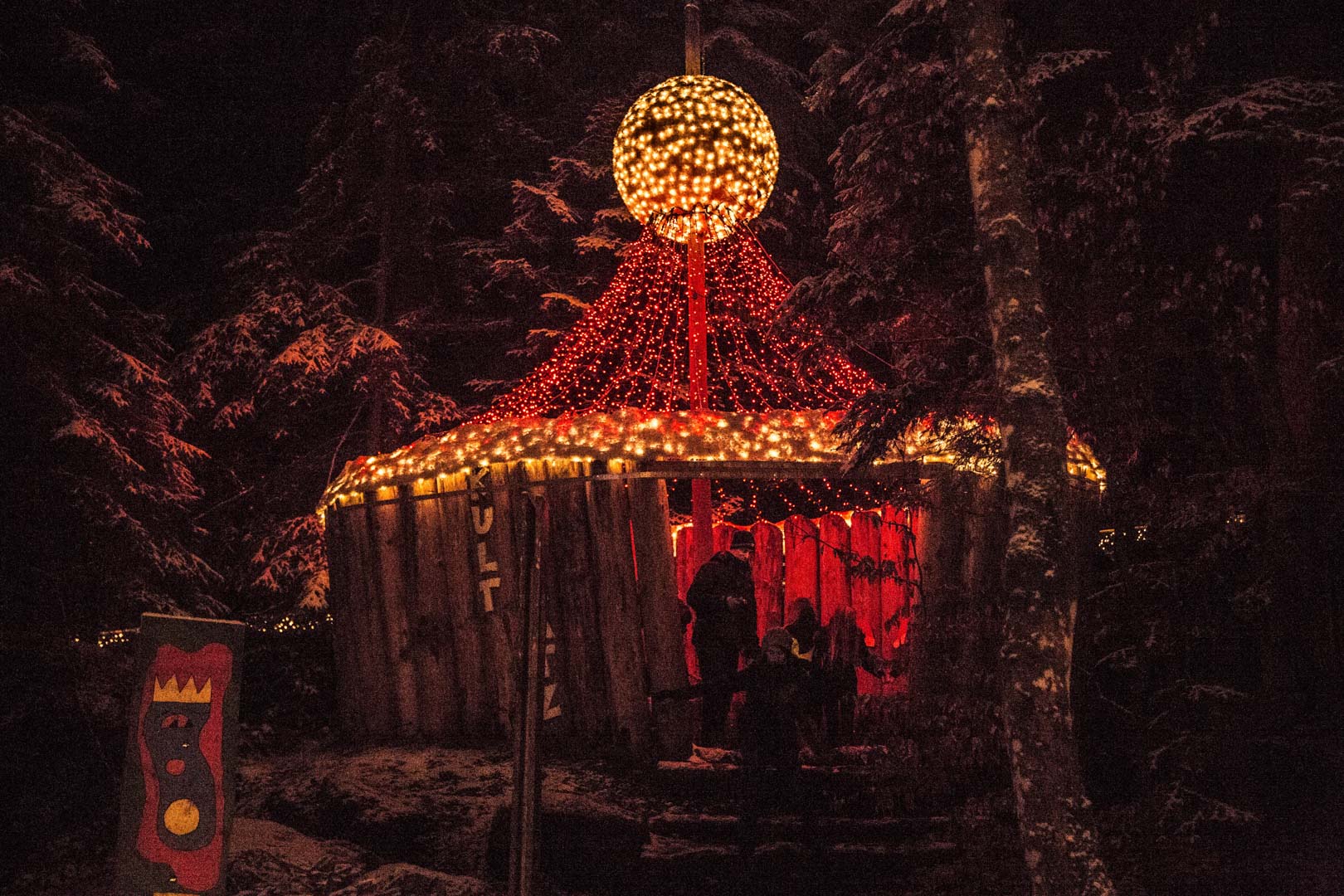 If you walk from the main ent­rance along the cir­cular path of the waterfall, you will arrive at the end of the foot­bridge on the left-hand side directly to the beau­tiful Lantern Forest.