The Weih­nachts­zauber Won­derland in the Burg­garten
The area of the Tri­berger Weih­nachts­zauber Won­derland has been newly laid out; let us sur­prise you with what we are planning for our young and old guests.
2023 Mon. 25.12 — Sat. 30.12TEK — Tri­bergs Event KinoThe Wun­derland stage becomes a movie theater! The TEK (Tri­bergs Event Kino) trans­forms our stage in Wun­derland into a movie theater. Movies for the whole family will be shown (FSK 0), for example the…
Our children's attrac­tions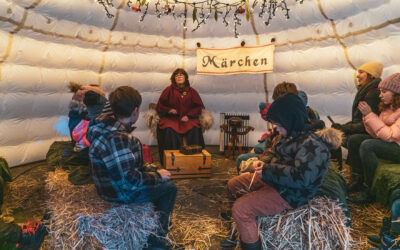 Susanne reads exciting fairy tales and stories to the children in the children's world in the tent next to the stage.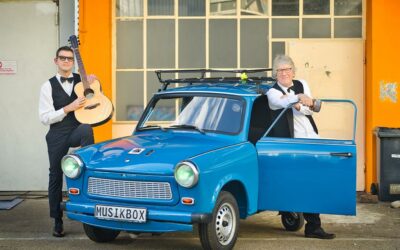 Immerse yourself in a unique musical expe­rience! The world's first living jukebox presents itself in the form of a carefully res­tored GDR Trabi. With over 300 songs in their reper­toire, the artists travel throughout Germany in this iconic vehicle and delight their audi­ences.
Impres­sions of the Won­derland