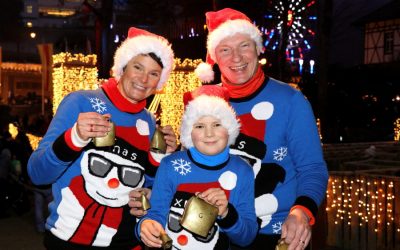 Anita and Maik enchant their audience with bell sounds of more than 50 bells.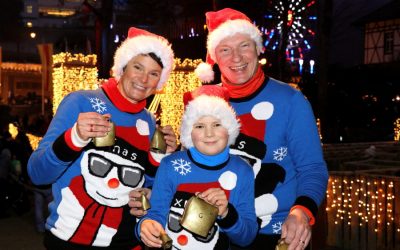 Anita and Maik enchant their audience with bell sounds of more than 50 bells.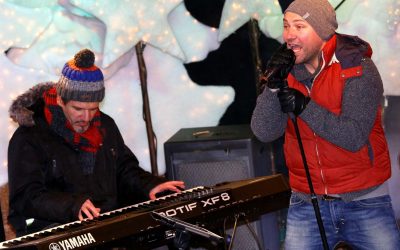 "Randy Club" is a band from Freiburg, Germany, pre­senting hits from the 80s and 90s as well as pop, rock and soul music.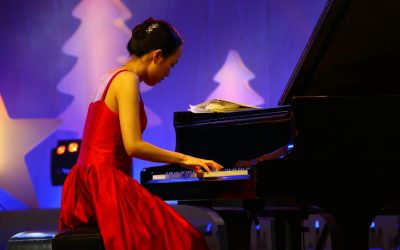 Tamako Murakami is a phe­no­menal pianist from Tokyo.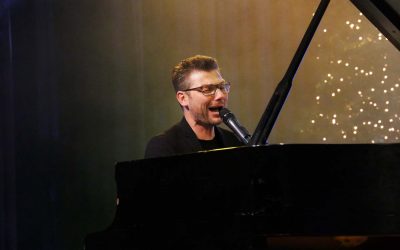 The two fan­tastic musi­cians Ralf Brand­stetter and Hannes Schmidt present the audience not only well-known pop songs but also ori­gi­nally com­posed pieces.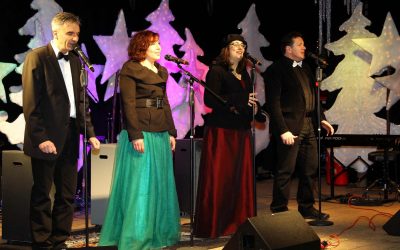 Musi­ca­li­cious presents songs from dif­ferent musicals to the audience.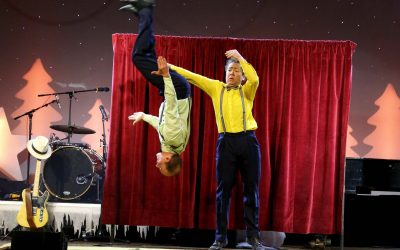 The duo "Extra Art" con­sists of Fabian Flender and Bernd Schwarte. They present the audience with a colorful program con­sisting of magic, juggling and artistry with a good portion of comedy.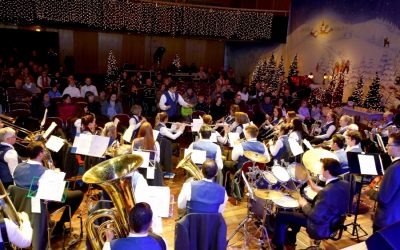 The Stadt und Kur­ka­pelle Triberg, created in the year 1769 is one of the oldest brass music asso­cia­tions in the brass music fede­ration of the Schwarzwald-Baar-Kreises.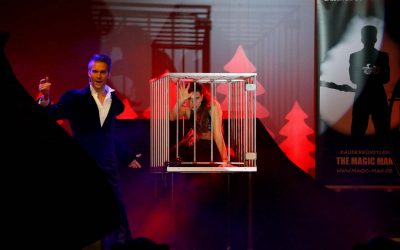 For already more than 15 years the illu­sionist "The Magic Man" from Freiburg enthuses his audience. In 2017, he was able to take second place in the category of grand illu­sions at the German Magic Cham­pi­onship.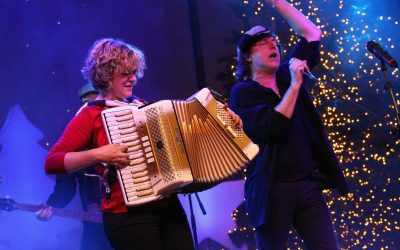 Zydeco Annie + SWAMP CATS present enter­taining Cajun and Zydeco music to the audience.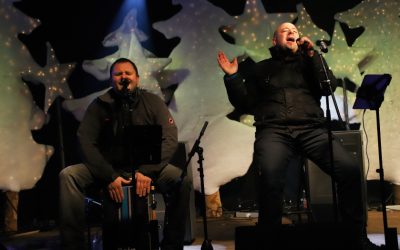 "The Awsome Ministers" have made it their business to delight their audience with fan­tastic unplugged ver­sions of rock and pop hits from the last 40 years.
With a suc­cessful mixture of drum art, enter­tainment and light effects they present a per­cussion show of the extra class.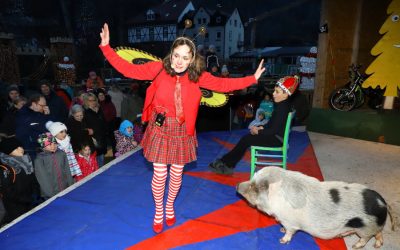 The "Circus HALLY GALLY" presents a colourful, enter­taining show con­sisting of comedy, magic, artistry and much more to its young and old audience.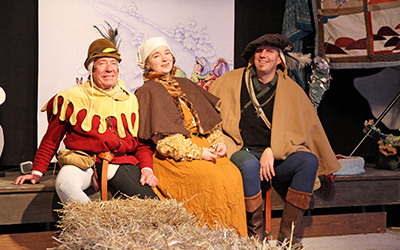 The puppet theatre recreates fairy tales known to the audience.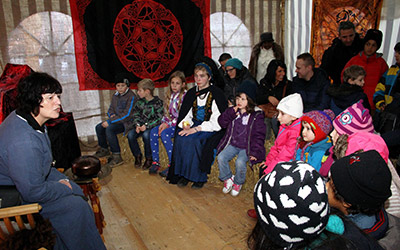 Susanne reads exciting fairy tales and stories to the children in the children's world in the tent next to the stage.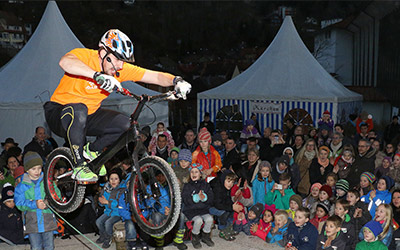 Daniel Rall has been riding a bike since he was six years old. After years of practice and training, he is now the best trial biker in the region.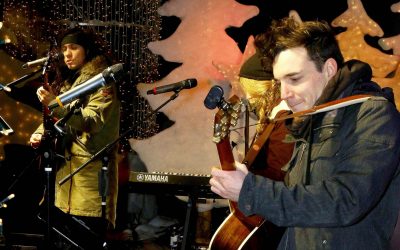 With their energy, their charm and last but not least their musical skills Colour The Sky manage again and again to win over every audience.
Let yourself be carried away into the world of moun­tains in the waterfall area by lis­tening to the talented alphorn players and enjoying the atmo­s­phere of the Tri­berger Weih­nachts­zauber.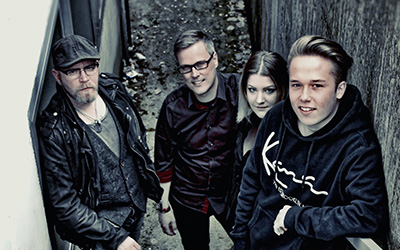 Their reper­toire ranges from James Bond to Rocky to the popular Disney songs. An acoustic film journey for young and old.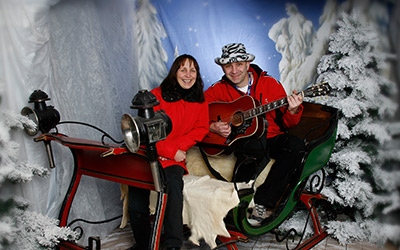 The musical variety of Rolf Royce and Candy Andy ranges from ballads to country and oldies to bluesy hits.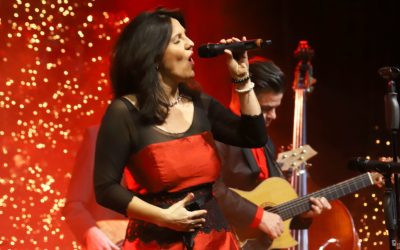 "Los Talis­manes" present in their program "30 Farben Schnee" songs in dif­ferent lan­guages. Various acoustic instru­ments are used for this purpose.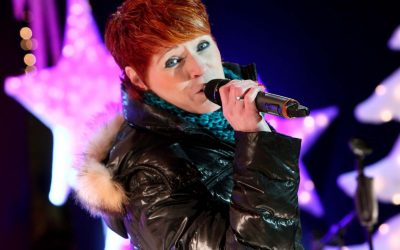 Sandy Rose comes from the district of Rottweil and presents enter­taining Schlager. In 2010 she won the second prize of the Schlager-Trophy.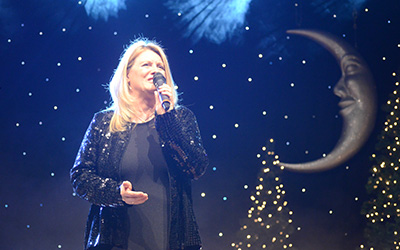 Rebecca Weisser is Ame­rican by birth and offers her lis­teners a wide range of songs from the fields of gospel, soul and rock.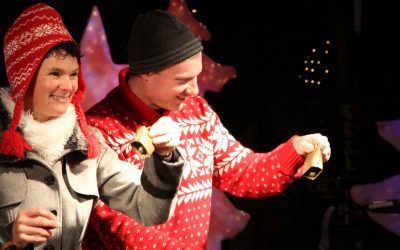 Anita and Maik enchant the audience with more than 50 bells and won­derful, partly fast melodies.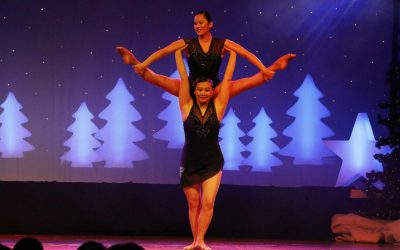 The artist duo YingLing con­sists of Che­nying Lu and Junlin Zhang. They create a Far Eastern atmo­s­phere at the Tri­berger Weih­nachts­zauber through breath­taking artistry.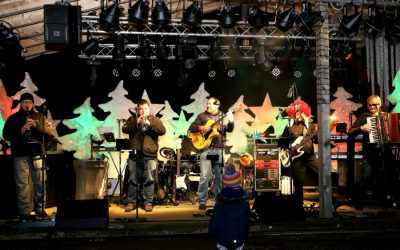 The Schwarzwald Quintett has existed for almost forty years. Their music program could not be more colorful. Starting with folk music, hits and party hits up to rock classics ever­ything is included.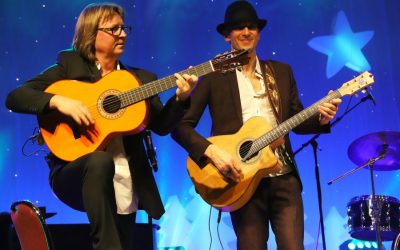 They entertain the audience with their own com­po­si­tions, jazz stan­dards, clas­sical music and classics and show their mas­terful talent on the guitar.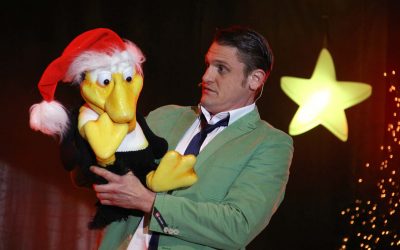 Tobias Gnacke presents a stage program that couldn't be more enter­taining. From imi­ta­tions of voices to ven­tri­lo­quism to comedy, ever­ything is included.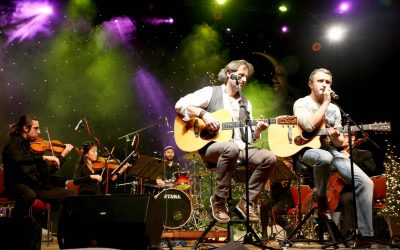 The countless classics of pro­bably the most suc­cessful folk rock duo in the world, Simon & Gar­funkel, har­monize per­fectly with the sound of a clas­sical string ensemble.
They sing hymns as they are sung in the ser­vices of the "Black Churches".