Our artists at the Nature Stage And Kurhaus Stage
Many great artists will be part of this year's Tri­berger Weih­nachts­zauber. On this page you will not only find the show times and venues of the artists, you will also find out what to expect when you look at their per­for­mances.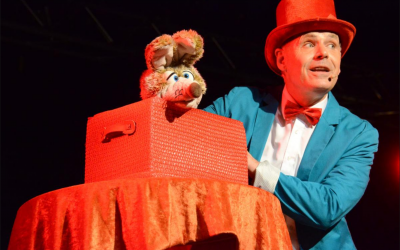 Under the stage name "Magnus André" Andreas enter­tains his audience with a varied show con­sisting of magic, comedy, ven­tri­lo­quism and pan­tomime.