Our artists at the Nature Stage And Kurhaus Stage
Many great artists will be part of this year's Tri­berger Weih­nachts­zauber. On this page you will not only find the show times and venues of the artists, you will also find out what to expect when you look at their per­for­mances.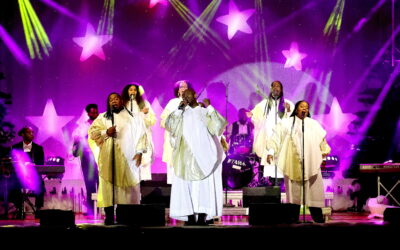 "Clap your hands, stamp your feet, shout hal­le­lujah" is the motto of Reverend Dwight Robson and his GOLDEN VOICES OF GOSPEL. They have sung with Michael Jackson and Helene Fischer and toured the world with André Rieu this year.