The Weih­nachts­zauber Children's World in the Burg­garten
We enchant the Burg­garten (castle garden) at the Kurhaus into a great fantasy world with many high­lights:
Light Castle with stage
Tale­teller
Children's program (see time­table below)
Ket­terers Wun­derwald
Castle Laby­rinth
A real princess of lights with her prince also makes a guest appearance in Kin­derland. If Her Highness allows it, you are more than welcome to take a per­sonal photo.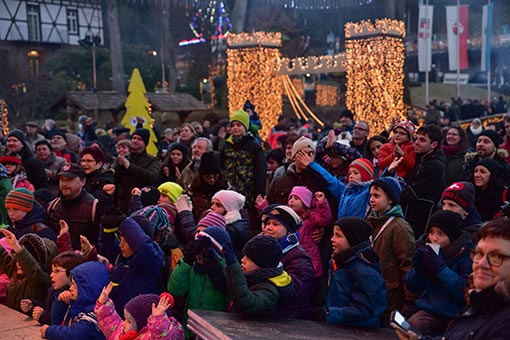 Our Children's World Artists 2019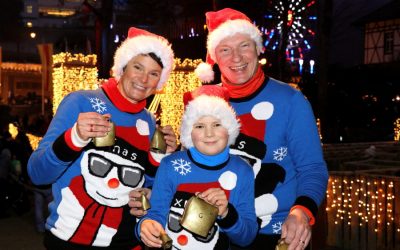 Anita and Maik enchant their audience with bell sounds of more than 50 bells.
Our children's attrac­tions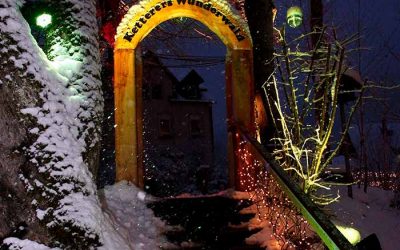 In the children's world there is the enchanting wonder forest, which was trans­formed by the magician Merlin.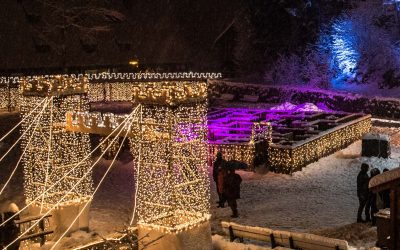 In this great laby­rinth, children of all ages have a lot of fun finding the exit.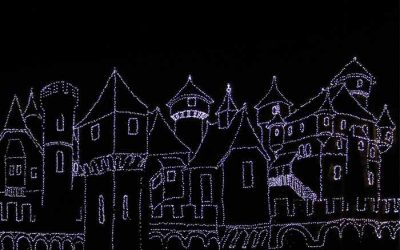 In the children's world there is a beau­tiful light castle next to the show stage.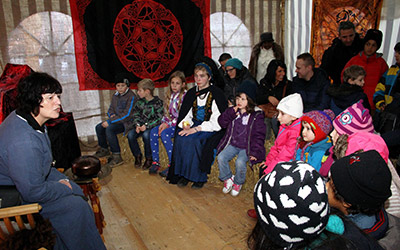 Susanne reads exciting fairy tales and stories to the children in the children's world in the tent next to the stage.
Impres­sions of the Children's World